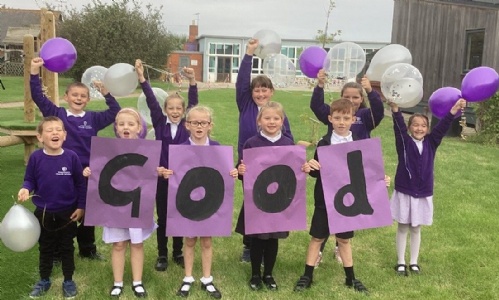 Mablethorpe Primary Academy is celebrating after its latest Ofsted inspection found it "continues to be a good school".
Inspectors praised the Academy, which is part of Greenwood Academies Trust, for "ensuring pupils have a positive experience of school" and said that "leaders engage with the community".
The report details the Academy's use of 'join-ins' and workshops to welcome parents and how pupils benefit from educational visits, including children in early years who visit local places like the beach.
It emphasises how these experiences prompt children to "think about how their local community has changed over time" and that "staff help pupils learn and respect their local area".
Additional highlights from the report include: "Pupils and staff form positive and trusting relationships"; "Leaders have ensured that pupils have access to wider opportunities"; "Pupils behave well. They are calm and attentive in lessons"; and "Pupils feel safe".
Mablethorpe Primary Academy has also welcomed a new Principal this September, Shona Hodgson, who was the Deputy Principal at the Academy from 2019, having started as a new teacher 30 years ago here at Mablethorpe. She takes over from Catherine Teale who has now retired after 17 years as Principal.
Shona Hodgson, Principal of Mablethorpe Primary Academy, said:
"We are delighted to receive this Good Ofsted report and will continue to provide our pupils with the very best care, education, and wider explorative opportunities.
Thank you to all my colleagues for their dedication and to the pupils for making Mablethorpe Primary Academy the truly good school that it is!"
Wayne Norrie, Chief Executive Officer of Greenwood Academies Trust, added:
"It's wonderful to read Mablethorpe Primary Academy's recent Ofsted report, especially to see how inspectors really picked up on how much pupils enjoy coming to school, the fantastic relationships they have with their teachers and the valuable learning experiences they get from their local sandy surroundings!"